Red Jacket Community Library
A public library serving the residents of the Manchester-Shortsville School District in New York.
Monday through Thursday 4 – 9 pm | Friday 4 – 7 pm | Saturday 10 am – 5 pm
We also have daytime programs in the villages! See listings below.

Find books, eBooks, audio books and magazines
Come on in!
Take Route 21 to Lehigh Ave. We're on the left, between the middle and elementary schools.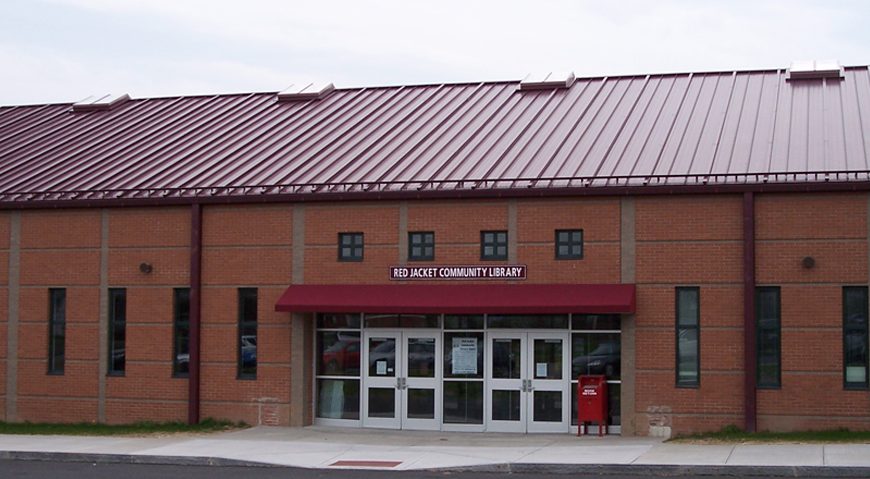 We currently require everyone to wear a mask inside the library, regardless of vaccination.
A New Beginning for the Lehigh Valley Railroad Roundhouse
Manchester Roundhouse Committee Meeting- Final Report Review
Thurs. Oct. 21 | 6:30 –  8:00 pm
In person: Room 218, at 74 Ontario St., Canandaigua
Online: Join us at the Library for a viewing party! We'll log in to the WebEx meeting from our board room
Ontario County will discuss the final report from the architect's study. It includes new information about the construction of the roundhouse, its current structural condition, and what emergency work is necessary to secure the site and stabilize the structure. Realistic options for redevelopment and how they could be phased in will also be presented. The public is invited to attend in person or online. For more information and meeting links visit the Manchester Yard Site Redevelopment Project at https://ontariocountyny.gov/1205/Manchester-Yard-Site-Redevelopment-Proje
Stamping with Nancy
Thursday October 21 | 6-8 pm
For Adults and older teens | Craft your own greeting cards with instructor Nancy Burt-Preece. The cost includes everything you need to make four cards with envelopes. $15/person, pay the instructor when you arrive.  Space is limited; please register by calling (585) 289-3559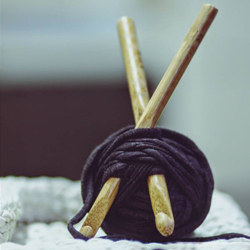 Sit 'n Knit / Yarn Works
Wednesdays | 1:00 – 3:30 pm |  At the Manchester Village Offices
Thursdays     | 1:00 – 3:30 pm |  At the Shortsville Fire Hall
Saturdays      | 11 am – noon   |  At the Library
FOR ADULTS | A group for all fiber artists, whether you knit, crochet, embroider, or any other kind of portable fiber art. Get advice on your project, learn a new skill, or share what you're working on. ALL skill levels welcome. Hosted by Library Clerk Patsy Olszweski.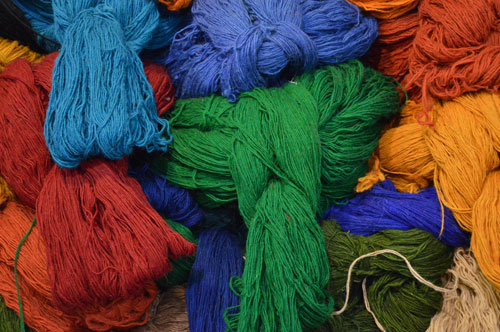 116885341 © Publicdomainphotos | Dreamstime.com
Teen Knit & Crochet
Tuesdays  | 4 – 5 pm
At the Library
FOR GRADES 6-12 | Come learn to knit or crochet, or share what you are working on. Beginners welcome, no experience needed! Please contact us if you have questions and for a list of basic supplies you may need. Remember masks are required in the library.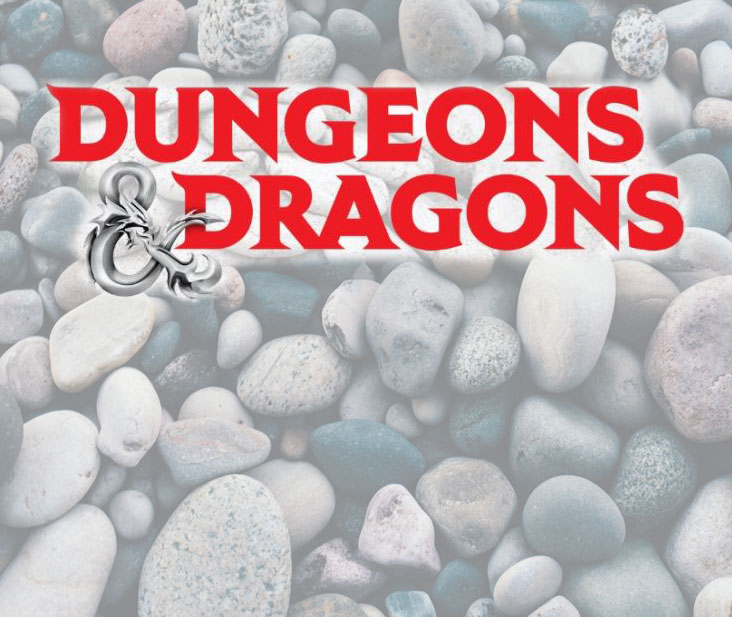 Dungeons & Dragons
First Saturday of the Month | 1-3 pm
At the Library
FOR GRADES 5-12 | Learn the basics and play Dungeons & Dragons at the library! No experience needed. We'll provide the dice. We will meet the first Saturday of each month. Registration required, call 585-289-3559 or check the events calendar for the registration link.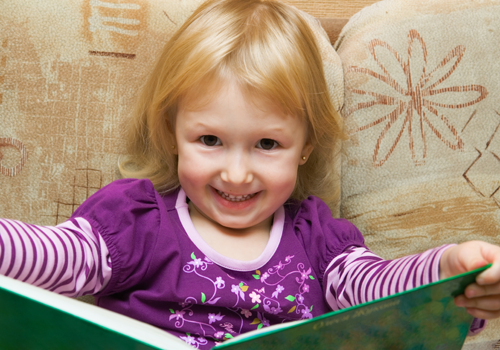 Toddler Time
Mondays | 10:30 – 11 am
At the Manchester Fire Hall

FOR AGES 3 – 4 | Meet at the Manchester Fire Hall (on Clifton Street in Manchester) to read stories, sing songs and make a craft! Masks are required for ages 2 and up. Call 585-289-3559 or register online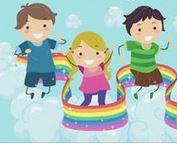 Storyland Explorers
Thursdays | 10:30 – 11 am
At the Shortsville Fire Hall

FOR AGES 1-2 | Meet at the Fire Hall (on Sheldon Street in Shortsville) to read stories, sing songs and make a craft! Masks are required for ages 2 and up. Call 585-289-3559 or register online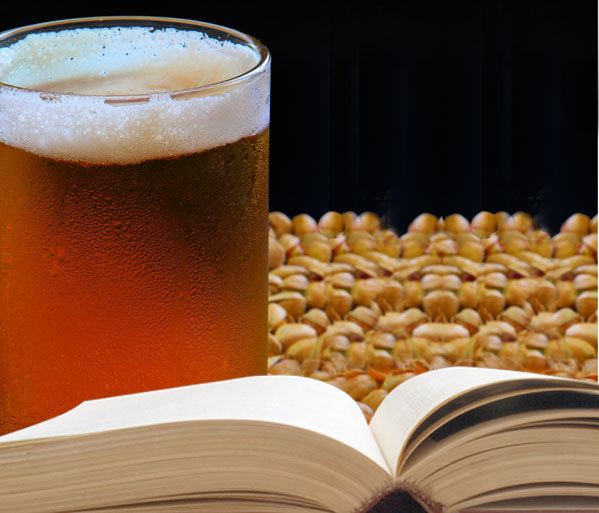 First Draught Book Club
Wednesday, Nov. 11  | 6-7 pm
At Reinvention Brewing Company in Manchester
FOR ADULTS | We meet monthly, on the 2nd Wednesday of the month. Join us any time! Stop in to the library to see what we're reading over the next few months.
These are just a few of the many new books and DVDs added to our collection recently. Stop in and browse! Or call us to place a hold and we'll have them ready for you to pick up.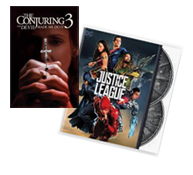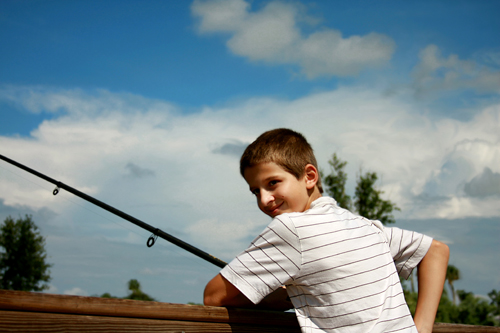 6359203 © Isame | Dreamstime.com
Go fish!
Stop in to borrow a fishing pole from the Library any time during our open hours.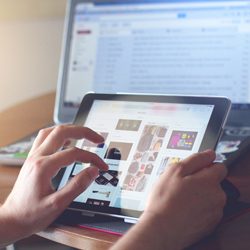 1-on-1 Tech Help
Call for an appointment
Need help downloading an e-book or using it on your device, sharing pictures from your phone, navigating online job applications, or other technology task? We can help. Call (585) 289-3559 to make an appointment.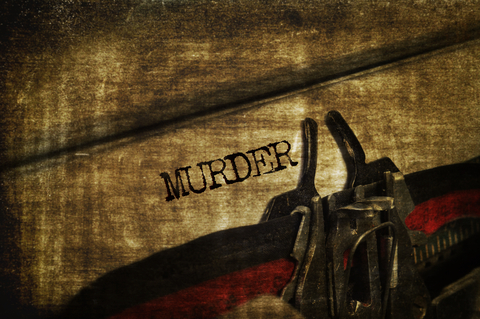 Murder Mystery – Take & Solve Kit
For Adults and older teens | Come in and get your Murder Mystery Kit. Take it home and try to solve the mystery. A new mystery every month!  The kits are available at the circulation desk. 
RJCL Board of Trustees – Regular Meeting
Monday, November 15, 2021 | 7 pm
This will be a "hybrid" meeting both in person and online.
In person: Join us at the library. Masks are required.
Online via Zoom: Check back here for the meeting link
The public is welcome to attend either in-person on online. Please refer to our public comment policy
The Board of Trustees normally meets the third Monday of each month at the library. Meetings are open to the public. The agenda and documents to be discussed are available at least 24 hours prior to the meeting. Email the Director to request the documents. Learn more about the RJCL Board of Trustees.
Friends of the RJCL  – Regular Meeting
Tuesday, November 9 | 7:00 pm
This meeting will take place remotely via video conference. All members are welcome and encouraged to attend. You can find the meeting link on our events calendar.
Friends meetings are usually the Second Tuesday of the month at 7 p.m.  Learn more or join the Friends!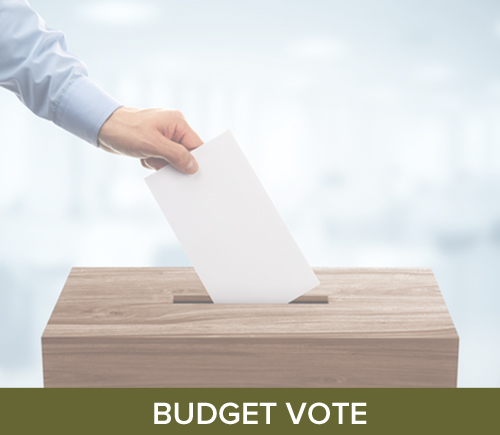 2021-2021 Library Budget Passes – Thank You!
The community approved the 2021-2022 budget and re-elected Kim Sutter to the Board of Trustees.
The budget of $243,079 is a 4.75% increase ($11,005). The tax levy is a 4.39% increase ($10,000). For most households, the increase should be less than $10 a year. Major new expenses were cleaning ($5,000), automation contracts allowing us to access data required by state law regarding public use of school library materials, as this information is no longer provided to us by the school ($5,000), and anticipated legal fees as we negotiate a new agreement with the school district for shared use of the facility ($10,000). These increases were primarily offset by a plan to increase donations ($5,000) and reduce staffing expenses ($5,000). See the budget details and contact the director or the board of trustees if you have questions.

Want to know more about our value to the community? View past years' budgets and annual reports here.
Everyone Reads Free

Red Jacket Community Library no longer charges overdue fines for print materials and media checked out at the Red Jacket Community Library. Learn more.