Red Jacket Community Library
A public library serving the residents of the Manchester-Shortsville School District in New York.
SCHOOL YEAR HOURS          Monday – Thursday …   3 pm – 9 pm
Friday …   3 pm – 7 pm
Saturday … 10 am – 5 pm
HOLIDAY CLOSINGS
Dec. 24 and 25 | Dec. 31 and Jan. 1
Find books, eBooks, audio books and magazines
Stop in and browse
Take Route 21 to Lehigh Ave. We're on the left, between the middle and elementary schools.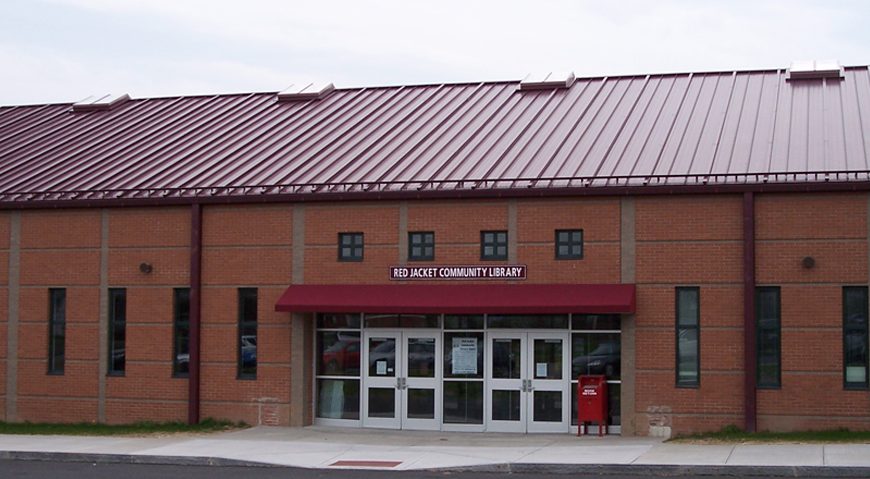 FINE-FREE FRIDAYS ARE BACK! 
We waive all fines for overdue materials on Fridays. Simply come to the Library in person, stop at the desk and ask.

Help Wanted: Part-Time Treasurer
Red Jacket Community Library is seeking a part-time treasurer. Flexible hours, approximately 15-20 hours per month, $500. You will work closely with the Director and report to the Board of Trustees. Experience with QuickBooks and accounting for non-profit organizations preferred.
Become a Trustee
Trustees help guide the the Red Jacket Community Library and ensure it meets the community's needs now and for the future. This is a volunteer position. We have an opening in January 2020 for a new Trustee to complete a term expiring June 2023.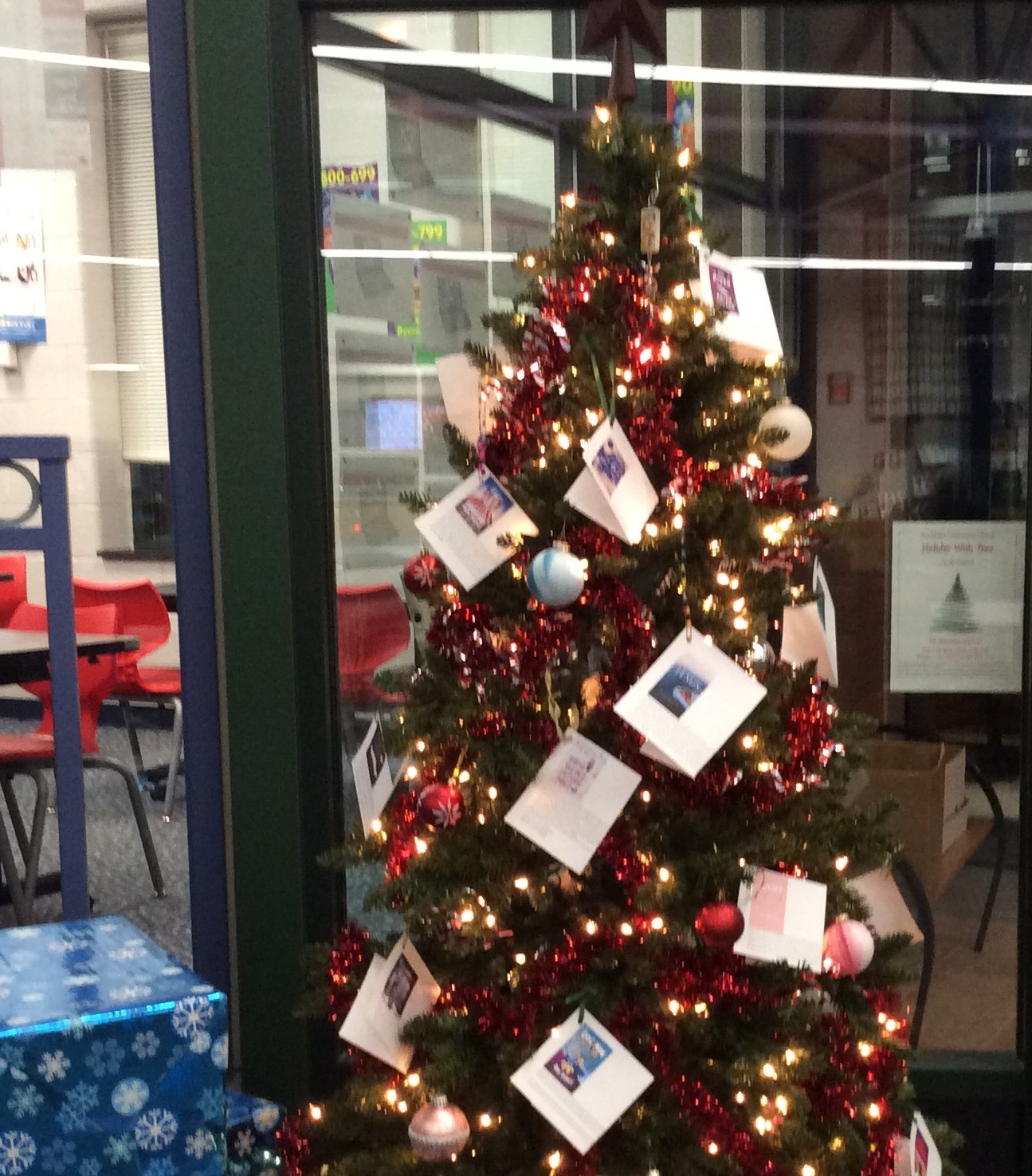 Sponsor a Book from the Wish Tree
A great gift idea for that person on your list who has everything! Sponsor a book for the Library's collection and dedicate it to your recipient.
Individuals and organizations are invited to select cards from the tree and sponsor the purchase of the item. We will order the book you select. If you wish, we will place a bookplate on the item with a dedication of your choosing. You will also have the privilege of being the first reader.
Share the gift of reading with your recipient, and with the community!

Activities for kids and families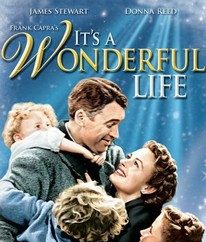 Movie Night – It's a Wonderful Life (1946)
Thurs. Dec. 12 | 6:30 – 8:30 pm
For All Ages |  How would the world be different if you had never been born? We will be showing the classic film It's a Wonderful Life (1946), a flawless Christmas favorite. This movie is rated PG and is intended for all ages. Free. Bring your own snacks and non-alcoholic beverages.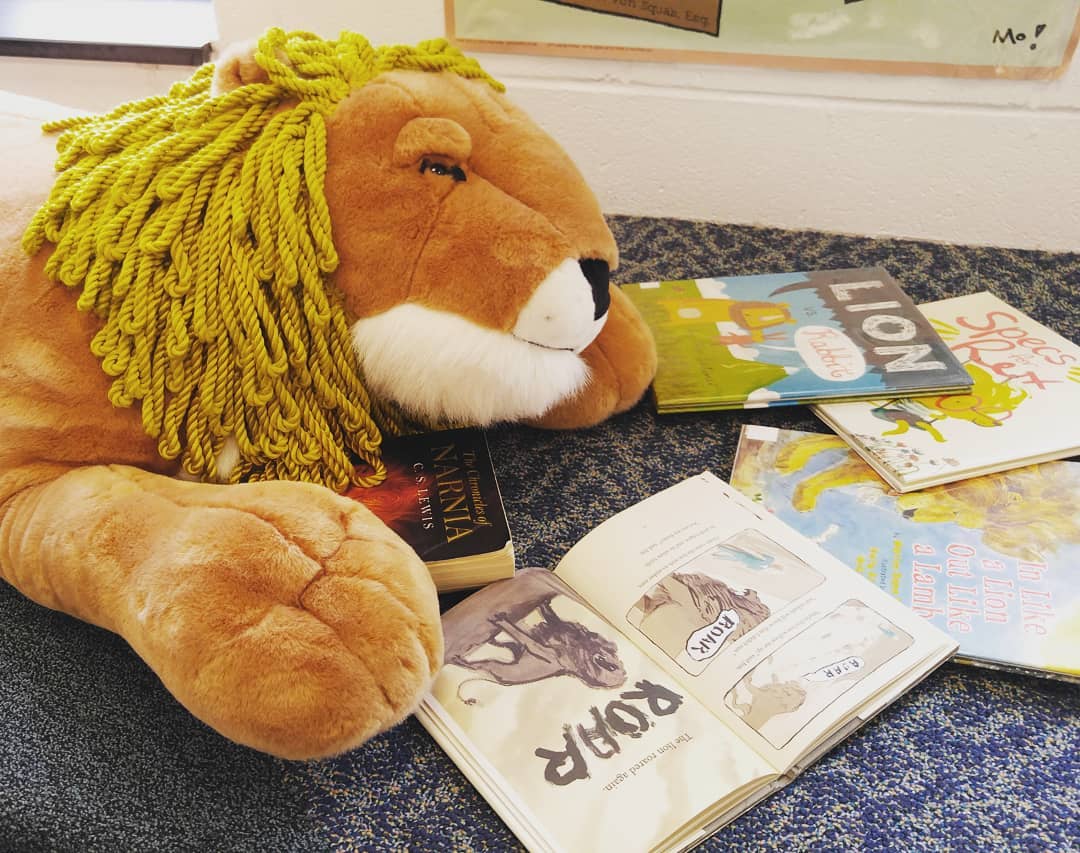 Saturday Stories
Saturdays at 10:30 am
For ages 18 months+ with caregiver. At the Library. Stories, rhymes and fun. Siblings welcome too!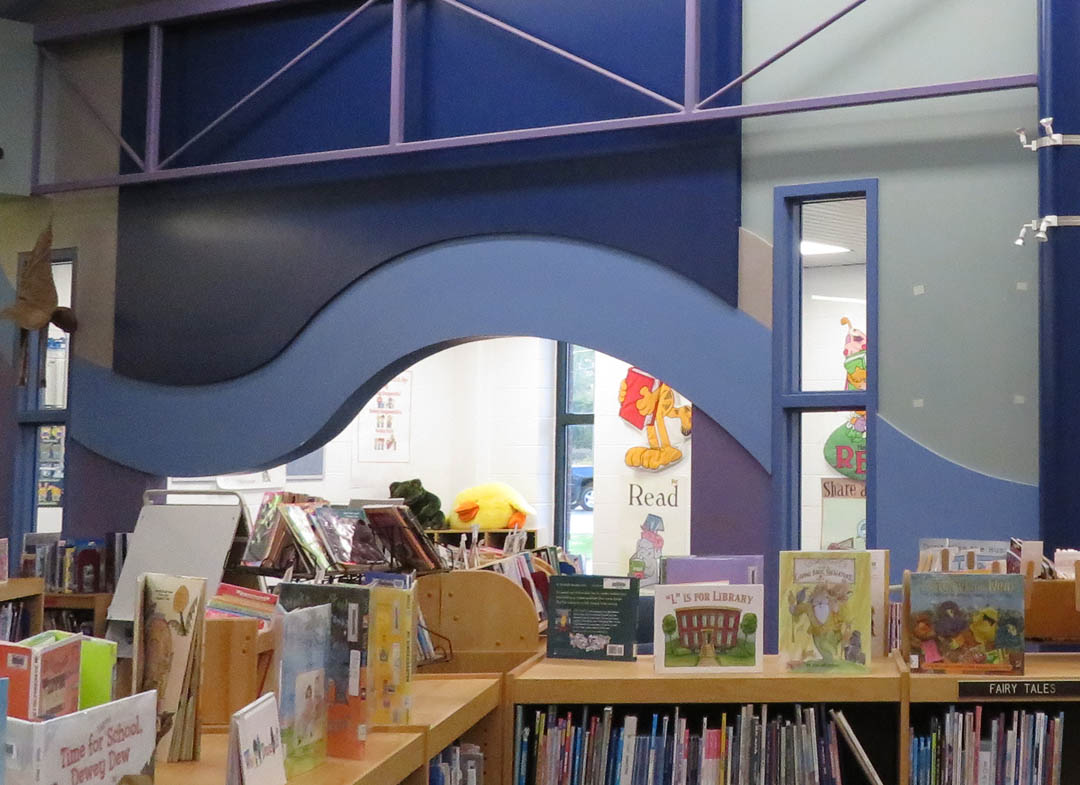 Afterschool Clubhouse
Tuesdays at 3:15 pm
For grades K-1. Music, crafts and activities. Send a dismissal form to the elementary school office. Home-schoolers welcome, too!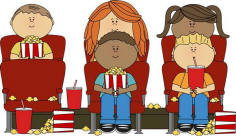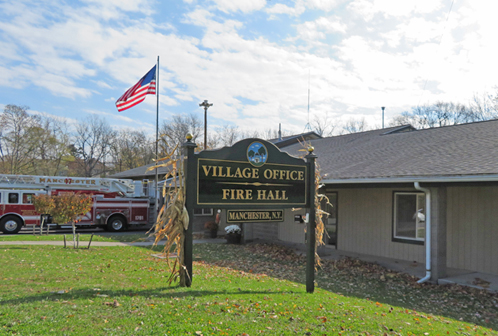 Weekday Stories
Thursdays at 10:30 am
(No stories Nov. 28) For ages 18 months+ with caregiver. At the Manchester Village Office and Fire Hall, 8 Clifton Street. Stories, rhymes and fun.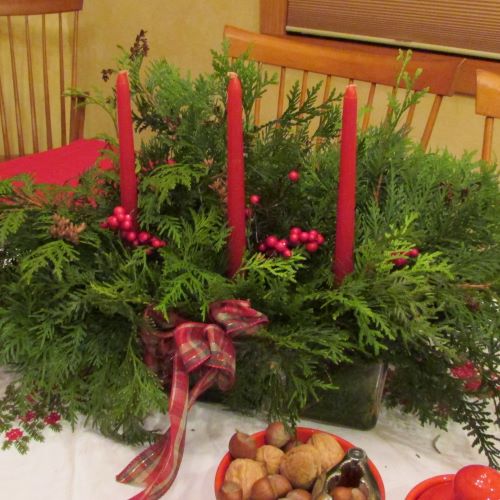 Holiday Centerpiece Workshop
Weds. Dec. 11 | 7:00 – 8:00 pm
For Adults and Teens | Create your own a holiday centerpiece with fragrant evergreens. We'll provide all the materials.  You can bring your own dish, ribbon or trimmings if you wish, or choose from our selection. Registration required. Call, stop in or register on Facebook.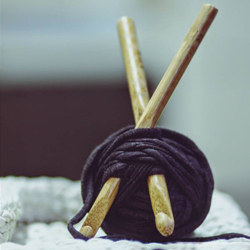 Sit 'n' Knit
Saturdays | 11:00 am – noon
For adults and older teens | Bring and work on your own fiber art project and enjoy the company of others while knitting, crocheting, working on hand embroidery and more. A great opportunity for beginners to ask questions and and advanced artisans to share their experiences. All skill levels are welcome! No registration needed.
RJCL Board of Trustees
Monday, December 9, 2019 | 7 pm
The Board of Trustees normally meets the second Monday of each month at the library. Open to the public. Learn more
Friends of the Red Jacket Community Library
Tuesday, December 10,  2019 | 7:00 pm
Join the Friends in support of your Library. Everyone welcome.
Learn more