Red Jacket Community Library
A public library serving the residents of the Manchester-Shortsville School District in New York.
SCHOOL YEAR HOURS          Monday – Thursday …   3 pm – 9 pm
Friday …   3 pm – 7 pm
Saturday … 10 am – 5 pm
WE ARE CLOSED
until further notice
Find books, eBooks, audio books and magazines
Stop in and browse
Take Route 21 to Lehigh Ave. We're on the left, between the middle and elementary schools.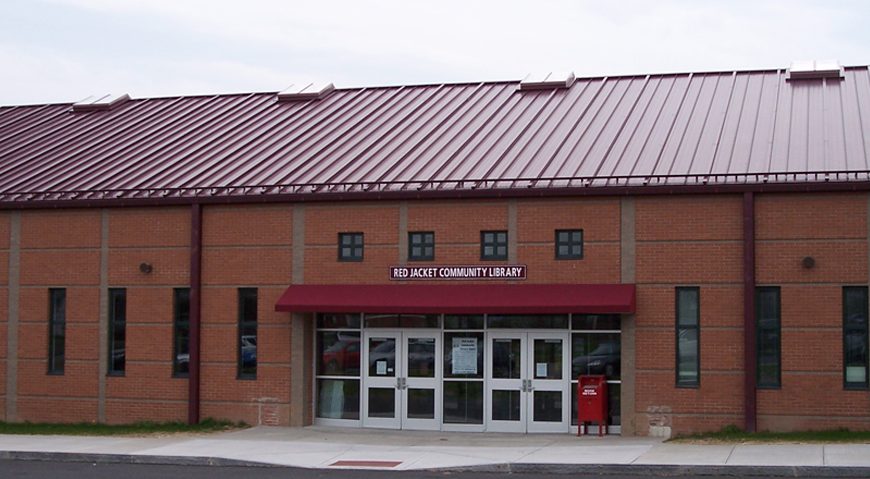 COVID-19 (Corona Virus) Response

Dear Red Jacket Community Library Patrons,
Due to the County, State, and Federal States of Emergency, in conjunction with the closure of the Manchester-Shortsville Central School District, Red Jacket Community Library is closed until further notice.
Due dates have been extended to June 30, 2020 for all items currently checked out. This date may be further extended as the situation evolves. NO fines will be accrued or collected by any library in the Pioneer Library System during this emergency situation. The book drop is CLOSED.
The library budget vote and trustee election scheduled for May has been postponed at least June 1, 2020, and subject to the further directive as to the timing, location or manner of voting, per the governor's Executive Order 202.13.
For updates and the latest information about Red Jacket Community Library services and programs, please check back here or follow us on social media.
For reliable and up-to-date information and advice regarding the COVID-19 pandemic, please visit the Centers for Disease Control and Prevention/CDC, the New York State Department of Health  and the Ontario County Department of  Public Health.
Be safe.
Sincerely,
The Board and Staff of Red Jacket Community Library
Become a Trustee
Trustees help guide the the Red Jacket Community Library and ensure that it meets the community's needs now and for the future. This is a volunteer position.
Fine-Free Fridays
Red Jacket Community Library waives all fines for overdue materials on Fridays. Simply come to the Library in person, stop at the desk and ask. It is that easy.
RJCL Board of Trustees
Monday, April 20, 2020 | 7 pm
We are making plans to hold the April meeting online pending status of the NYS on PAUSE initiative. Details to follow. Please check back here, or sign up for the newsletter for details.
The Board of Trustees normally meets the third Monday of each month at the library. Open to the public. Learn more
Friends of the Red Jacket Community Library
Tuesday, May 12 | 7 pm
Join the Friends in support of your Library. Everyone welcome.
Learn more