Red Jacket Community Library
A public library serving the residents of the Manchester-Shortsville School District in New York.
Monday through Thursday 4 – 9 pm | Friday 4 – 7 pm | Saturday 10 am – 5 pm
We also have daytime summer programs in the village parks! See listings below.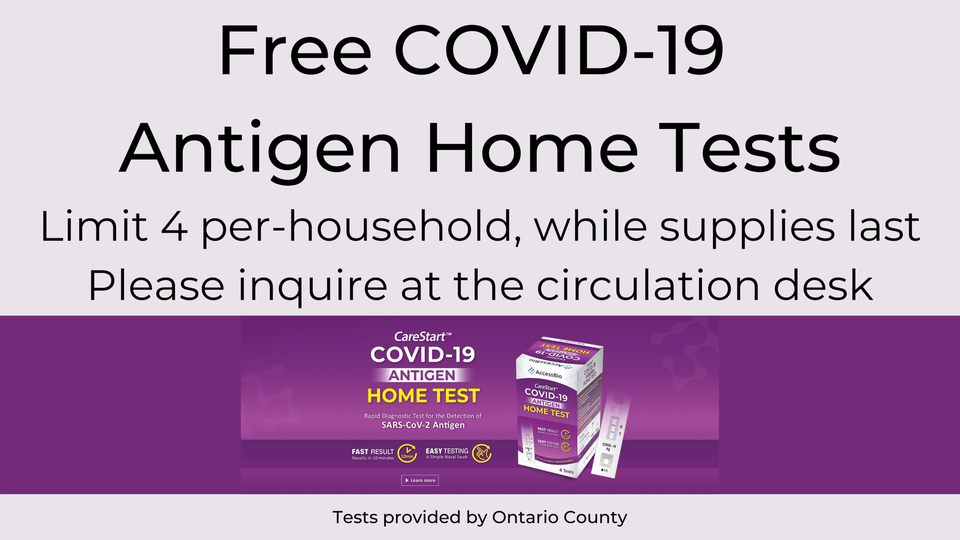 Find books, eBooks, audio books and magazines
Come on in!
Take Route 21 to Lehigh Ave. We're on the left, between the middle and elementary schools.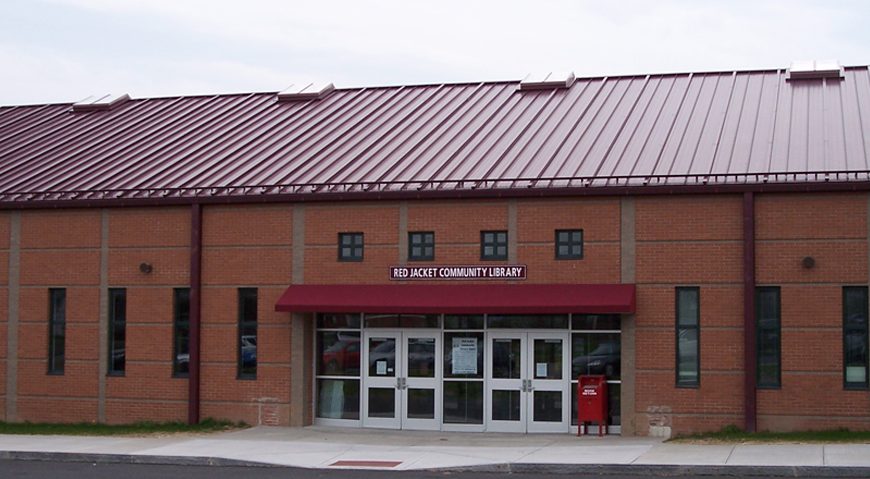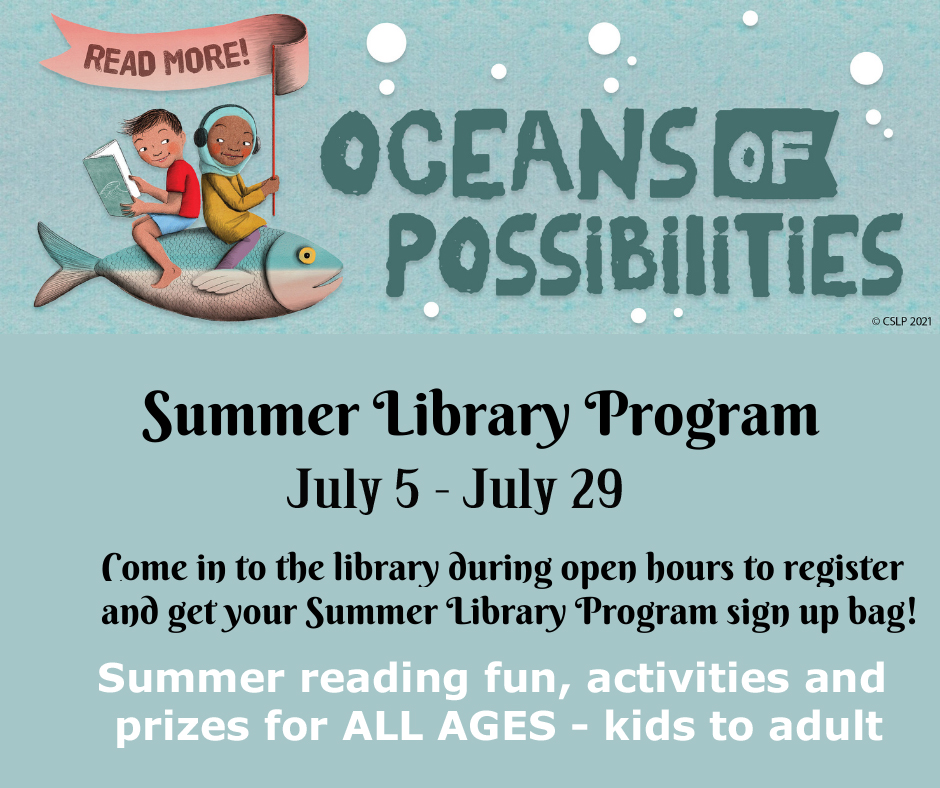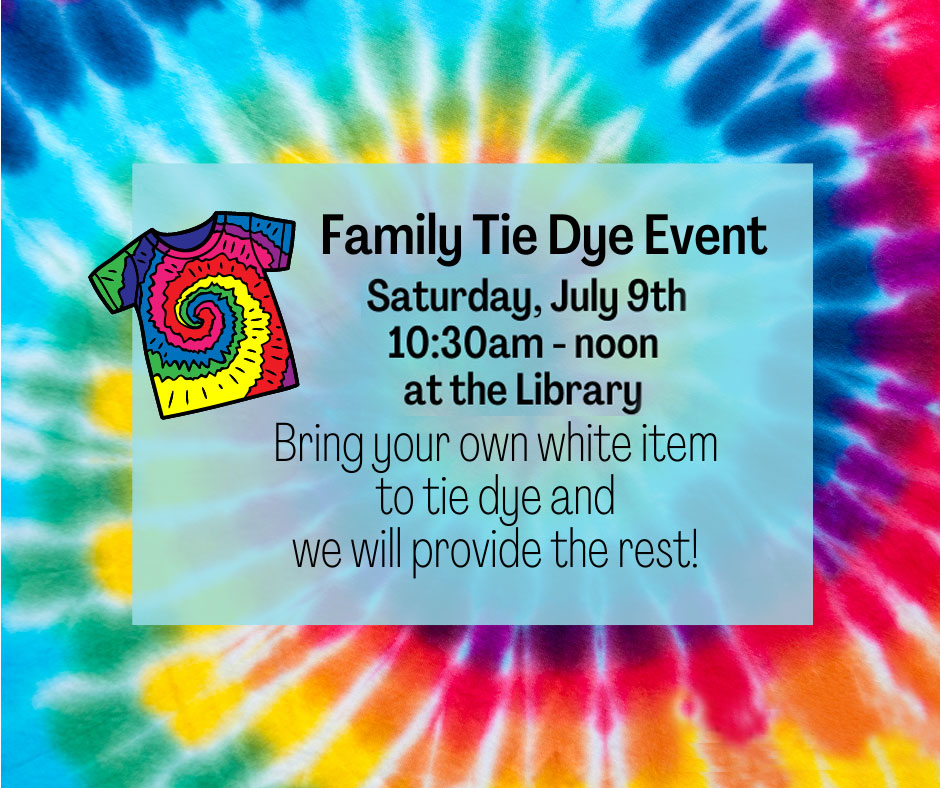 Programs for Kids & Families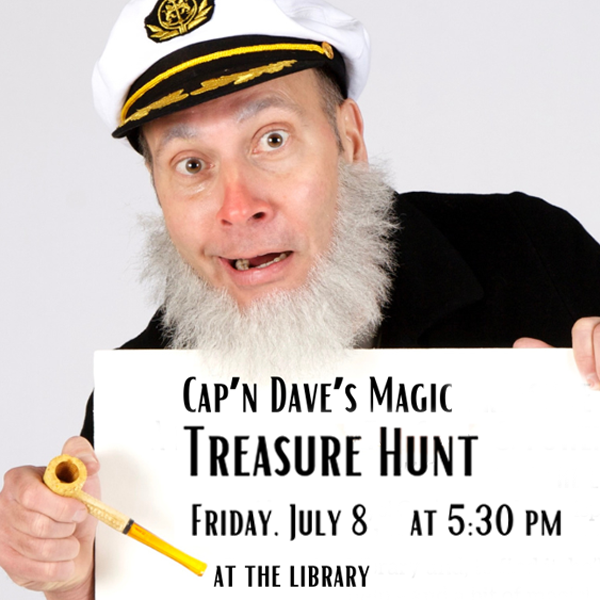 Cap'n Dave's Magic Treasure Hunt
Friday, July 8 | 5:30 – 6:15 pm
At the Library
FOR AGES 4-10 + | Ahoy, mateys! Cap'n Dave has misplaced his library card somewhere at the Red Jacket Community Library. To find it, he'll need your help – and a bit of magic!
Join David Moreland – aka The Great & Powerful Dave –  for this 45-minute show packed with magic, mystery, comedy, puppets, and audience participation. The show is targeted toward ages 4-10, but all are welcome!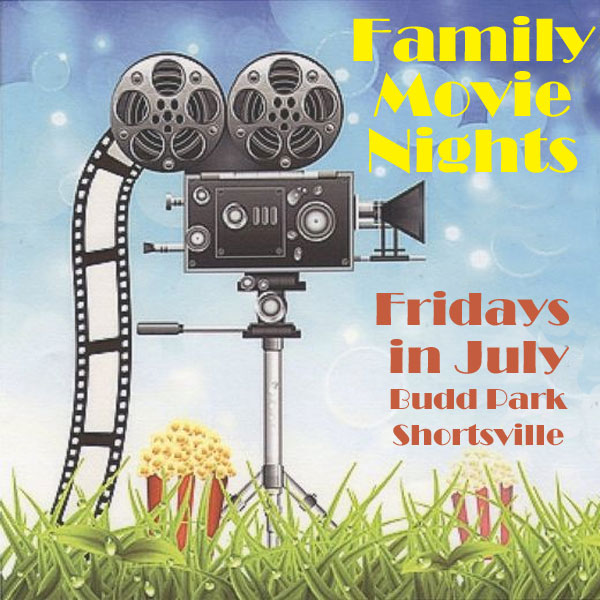 Family Movie Night in the Park
Fridays in July| at Dusk (around 8:30 pm)
At Budd Park in Shortsville

FOR ALL AGES | Meet your friends for a fun family movie in the park every Friday in July. Movies will begin at dusk (around 8:30pm) at the sledding hill (or under the pavillion in case of rain). Brought to you through a partnership with the Village of Shortsville.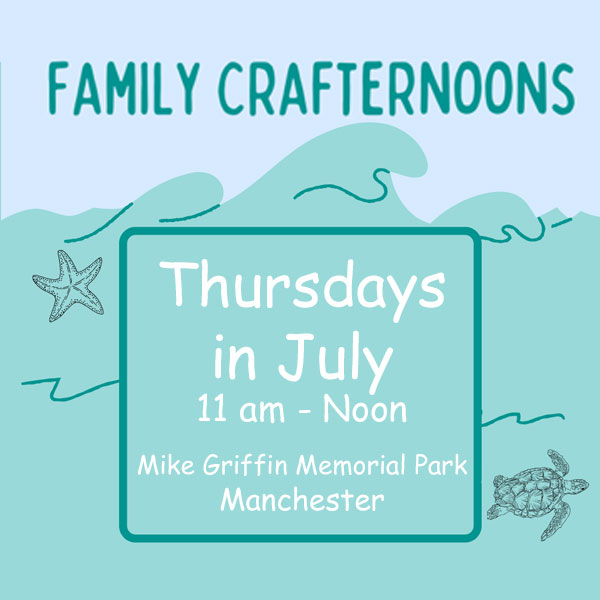 Family Crafternoons in the Park
Thursdays in July | 11 am – noon
At Mike Griffin Memorial Park in Manchester

FOR ALL AGES | Meet us under the large pavillion in Mike Griffin Park (aka Westplex) for Oceans of Possibilities. We'll do a different ocean-related make-and-take craft each week in July. First up: Make your own coral reef using recycled materials. All materials provided.
Programs for Adults and Teens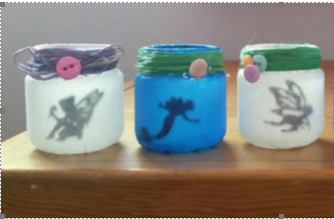 Teen & Adult "Take & Make" Craft
At the Library
For adults and teens | DIY Magical Mermaid Lantern kit available all month at the circulation desk, while supplies last.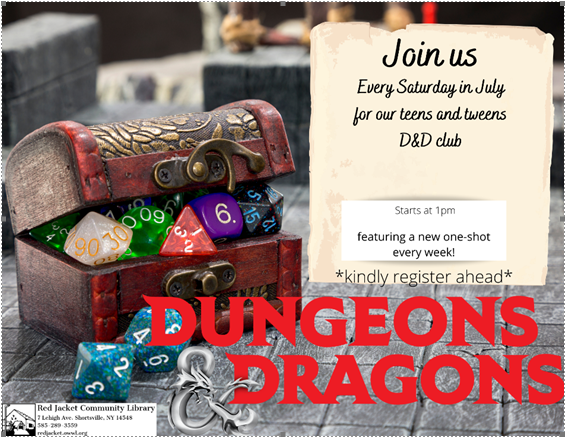 Dungeons & Dragons – One Shot
EVERY Saturday in July | Starts at 1 pm
At the Library
FOR GRADES 6-12 | Adventure awaits! Join us for one-shot D&D campaigns every Saturday in July.  Here's your perfect chance to give D&D a try.  Please register here.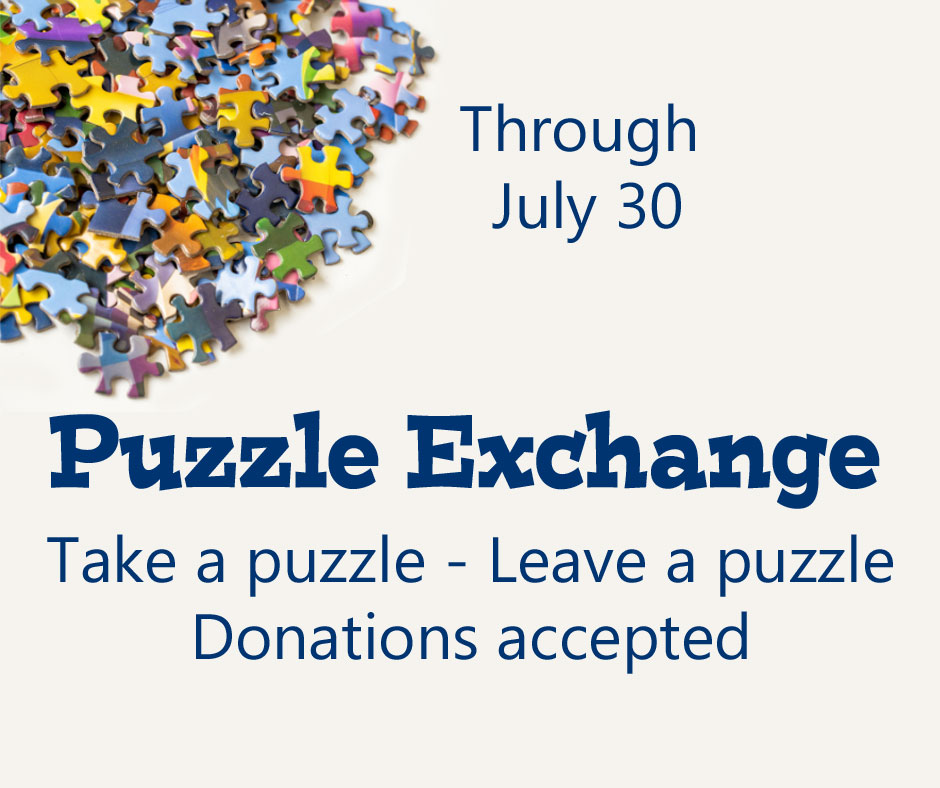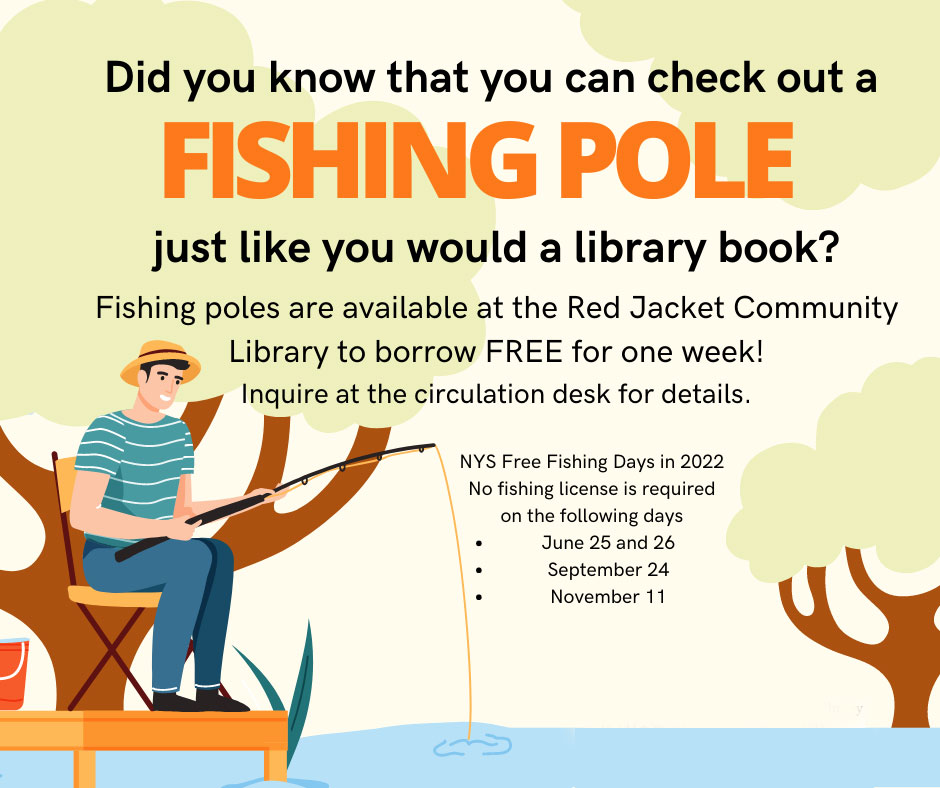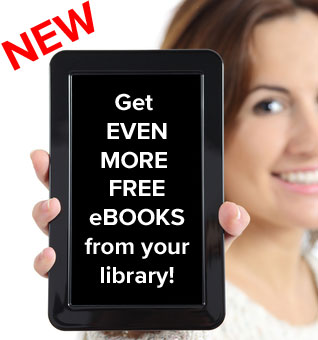 Get even MORE free eBooks and audio books with your library card
Your electronic library just got a lot bigger! Access the entire online collection of THREE regional library systems: Our own OWWL (Ontario, Wayne, Wyoming, Livingston) System plus the Finger Lakes and Southern Tier Library Systems. Bring in your phone or tablet any time, and we'll show you how to set up and use the Libby App to access this amazing collection. Free with your OWWL Library Card!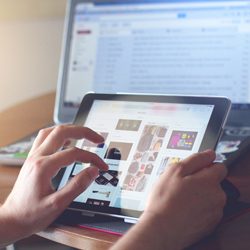 1-on-1 Tech Help
Call for an appointment
Need help downloading an e-book or using it on your device, sharing pictures from your phone, navigating online job applications, or other technology task? We can help. Call (585) 289-3559 to make an appointment.
RJCL Board of Trustees – Regular Meeting and Annual Organizational Meeting
Monday, July 18, 2022 | 7 pm
At the Library
The Board of Trustees normally meets the third Monday of each month at the library. Meetings are open to the public. Please refer to our public comment policy. The agenda and documents to be discussed in the open meeting are available at least 24 hours prior to the meeting. Email the trustees to request the documents.
Friends of the RJCL  – REGULAR MEETING
September 13, 2022 | 7:00 pm
Everyone is welcome and encouraged to attend. Not a member yet? No problem! You can become a member at the meeting. Membership starts at just $2.50 (student) or $5 (individual).
Friends meetings are usually the Second Tuesday of the month at 7 p.m.  Learn more or join the Friends!
The Community (Public) Library and the School District
The Red Jacket Community Library has been grateful and proud to share the joint-use facility in the school building, providing public library services to all residents. This symbiotic relationship provided an affordable option for creating a public library, and has served our community fairly well for more than 20 years.
We find that the new agreement offered by the school district will not allow the RJCL to sustainably meet the needs of the community we are chartered to serve. We have reached the difficult decision to begin the process of securing a new location.
For background information on our decision, see the Community Library Q&A  and our Long Range Plan as well as the 2021 Annual Report to the Community.
We appreciate and value the cooperation that the school has extended over the course of this relationship. We are excited by the new possibilities for new hours, services and programs as we enter our next phase of service to the community as your public library!
Budget Vote and Trustee Elections
On May 16 the voters approved our 2022-23 budget by a vote of 89-30. Thank you for your support! Kerry Adams and Amanda Bement were elected as trustees to serve five-year terms starting July 1, 2020.  Learn more about the budget.
Everyone Reads Free

Red Jacket Community Library no longer charges overdue fines for print materials and media checked out at the Red Jacket Community Library. Learn more.